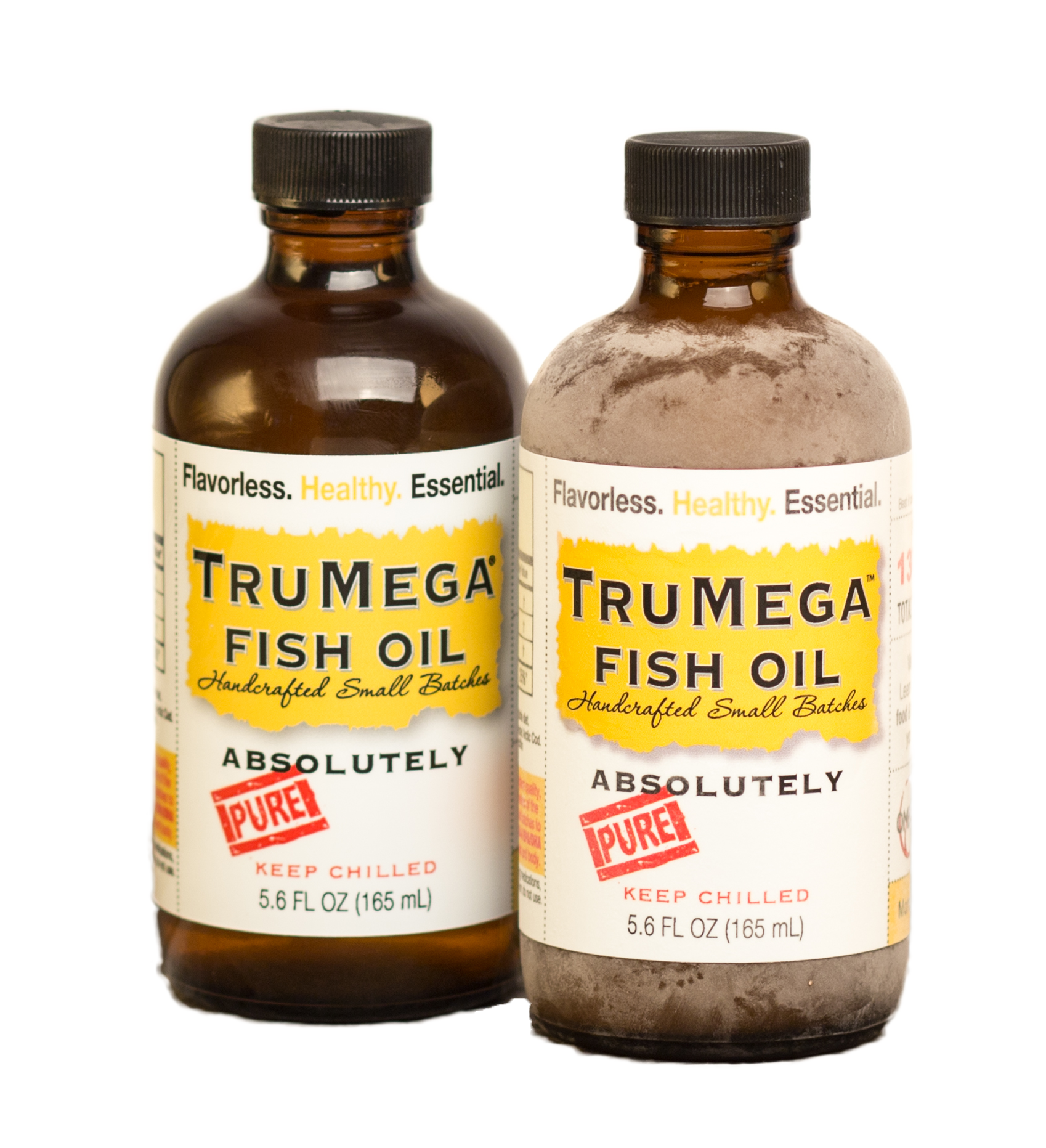 SOMETIMES, IT'S GOOD TO BE TASTELESS.
TruMega® fresh fish oil is protected at each step from factors that could degrade the oil or create a fishy taste or odor. We craft TruMega® oil in small, controlled batches to ensure you get pure, powerfully healthy levels of EPA/DHA that provide maximum benefits to your brain and body.
Available for shipment anywhere in the Continental U.S.
Satisfaction Guarantee*
A great alternative to hard-to-swallow, fishy-tasting capsules! Our absolutely pure, flavorless TruMega® liquid fish oil is easily absorbed and offers more of the OMEGAs you need. Take TruMega® oil by the teaspoon (1 serving size: 1 tsp or 5mL) or blend into cold juice, yogurt or a smoothie. Tip: Use paper cups and plastic spoons for easy clean-up.
*Satisfaction Guarantee
Our goal is to ensure that you are 100% satisfied with your purchase. If you have questions, concerns or are dissatisfied with TruMega® Fish Oil, please contact our customer service department for a complete resolution or refund at 1-855-629-3148 between the hours of 8am – 5pm Monday through Friday.
Our fish oil is the purest and freshest on the market, and we'd like to keep it that way!
Shipping Details:  We ship our TruMega® Fish Oil frozen from Omega Foods in an insulated container with cold packs.  Upon receiving, place one bottle in the refrigerator for daily use and any extras in the freezer for use at a later time.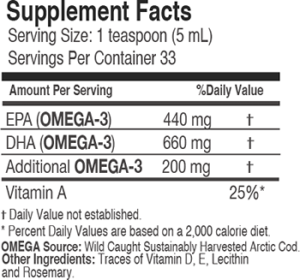 Serving/Care
Refrigerate after opening.
Use in 5 weeks.
If added to food or beverages, consume immediately.
Freeze extra bottles for up to 2 years.
Keep the outside of the bottle clean of oil.
Allergen-FREE* TruMega® oil has gone through processing steps that effectively remove ALL allergenic proteins.*Statement on file
Get Whole Body Health With TruMega® Fish Oil!