Hi! My name is Emily Urban. I'm the voice of our social media (follow us!) and am so excited to be showing you how to make the first DIY we've put together ever! I've searched through Pinterest and found easy, yet beautiful-looking crafts, because if you're like me, you have limited time, money, and you aren't what I affectionately call a Pinterest guru – someone that can make gorgeous, complex things effortlessly out of thin air. 🙂
I'm calling these crafts ODIYs – for Omega Do-It-Yourselfs, of course. Share your results with #ODIY!
Before you can do any crafts, you need fresh materials! Here's how to remove the labels on your Omega Foods jars and bottles.
Here's what you need:
Dish soap
A butterknife or steel scrubber
Let's get started!
Thoroughly wash your jars.
Fill your sink with extra hot, soapy water. Submerge the jars completely into the bubbly bath and let them soak for at least 3 hours. Overnight will be most effective!
After the time has passed, remove the jar and begin scraping off the label with a butterknife. Or, if you'd like, you can try a steel scrubber! I'd recommend that for removing any remaining glue grime from the jar once the paper is removed.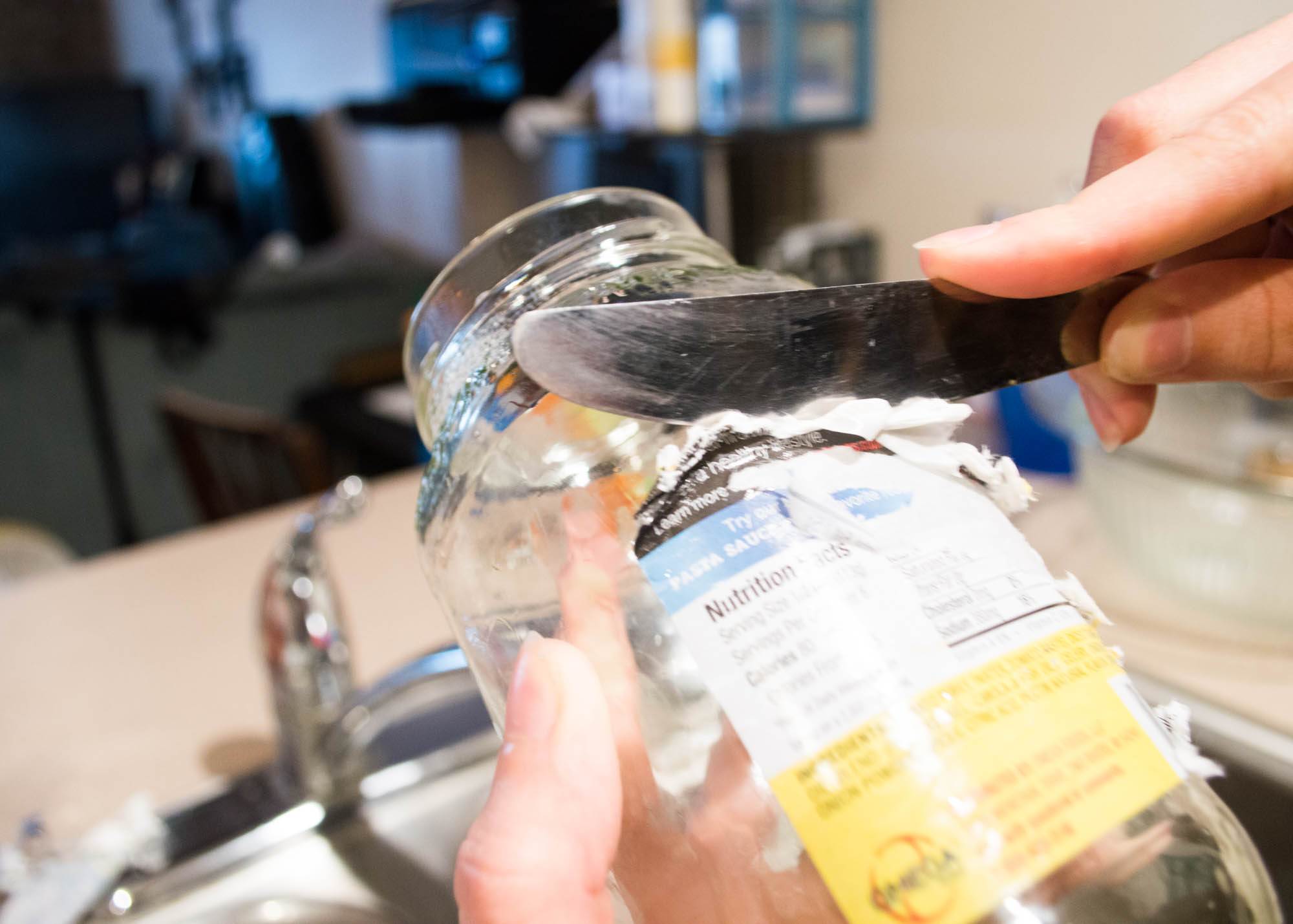 And there you have it! Now go pick a DIY or browse our Pinterest – and have fun! 🙂 Share your results with us on Facebook, Twitter, Google+, or Instagram using the hashtag #ODIY!