Hi! My name is Emily Urban. I'm the voice of our social media (follow us!) and am so excited to be showing you how to make the third and final ODIY – Omega Do-It-Yourself – of the month! I've searched through Pinterest and found easy, yet beautiful-looking crafts, because if you're like me, you have limited time, money, and you aren't what I affectionately call a Pinterest guru – someone that can make gorgeous, complex things effortlessly out of thin air. 🙂
I'm calling these crafts ODIYs – for Omega Do-It-Yourselfs, of course. Share your results with #ODIY!
For our last project, we are making this adorable soap pump! You can also use it for lotion, dish soap, shampoo, conditioner… whatever you like!
This one was by far the easiest to do. It took a total of about an hour (minus dry time for the spray paint) and I'm really happy with the results!
Here's what you'll need:
Let's get started!
First, thoroughly wash the jar and remove the label. Here's a tutorial on how to do that! Let dry.
If possible, disassemble the pump. With mine, I was able to remove the long tube by simply pulling it apart from the pump. This isn't necessary, but it makes it easier.
Next, spray paint the top of the pump!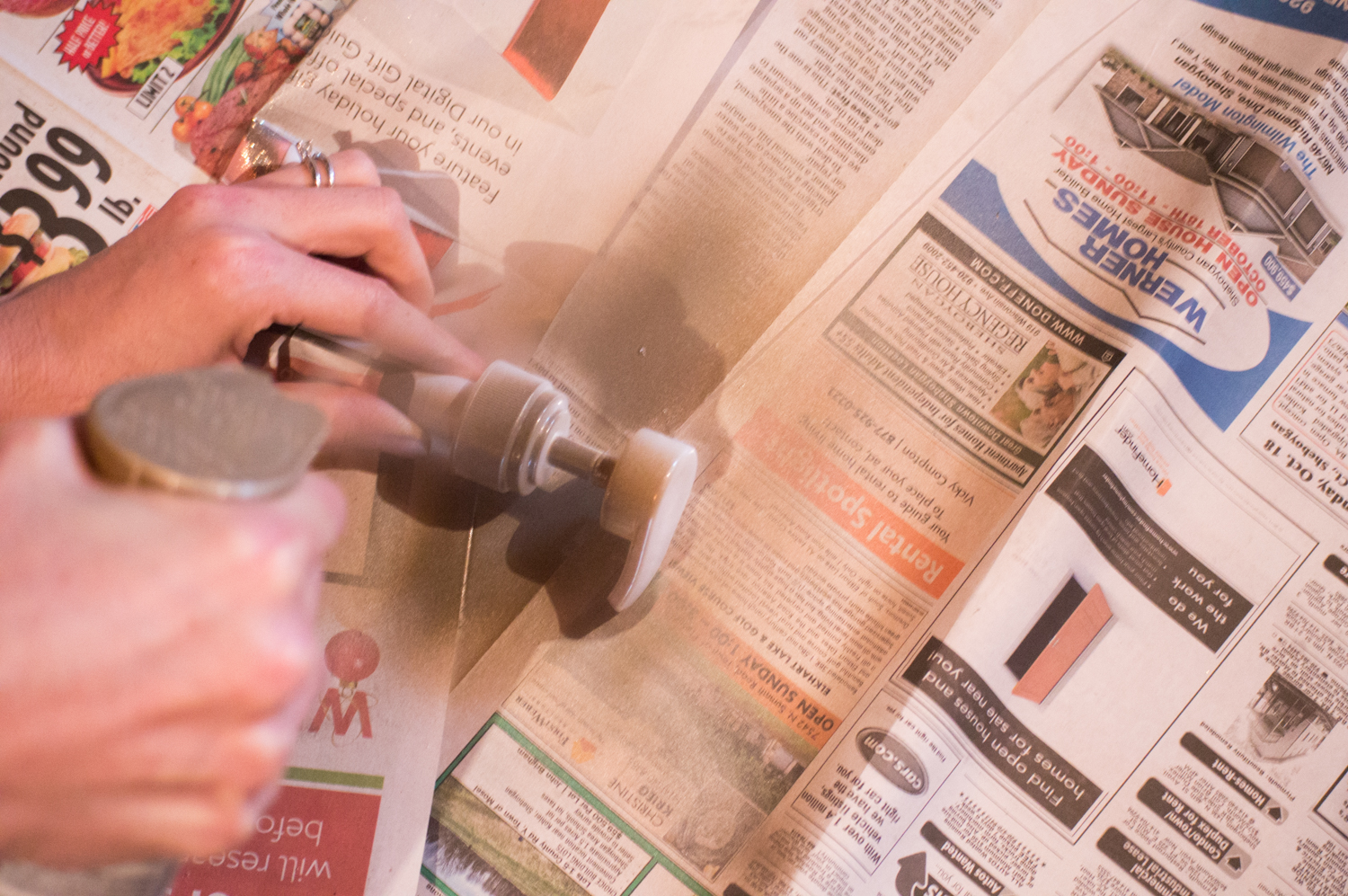 I reused the gold paint from our first DIY. My fingers definitely turned gold at the tips, but I didn't mind the extra glam. 😉
Let that dry completely. While that's drying, get the jar and the lid! Using your screwdriver and hammer, hammer a hole right in the center.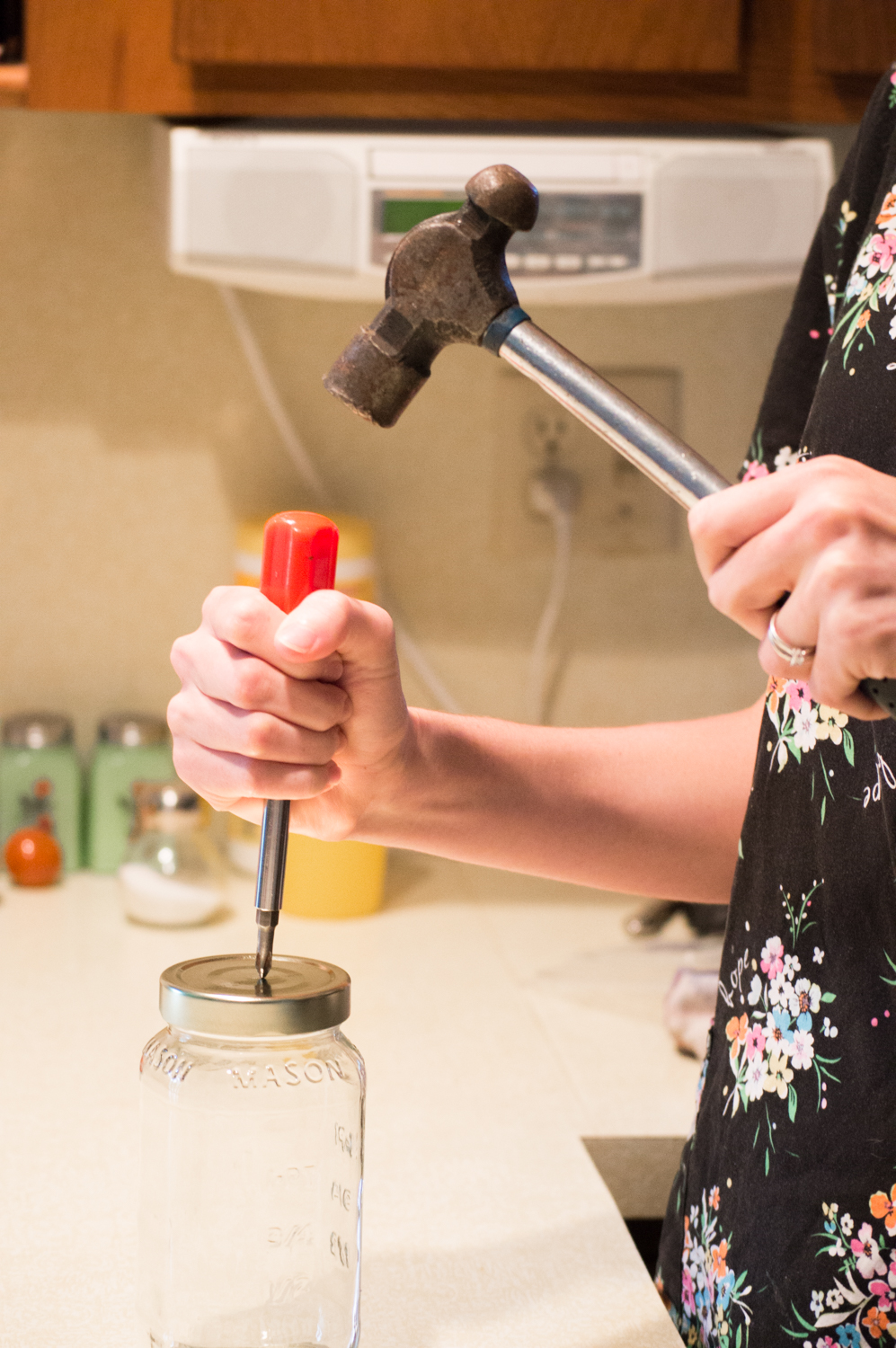 Once you have your hole, widen it a bit to ensure that the pump will fit. Don't make it too wide, though!
Here's what I did – after I made the initial hole, I made one or two more at the edges of it, and then used the screwdriver and some elbow grease to widen it. Like this!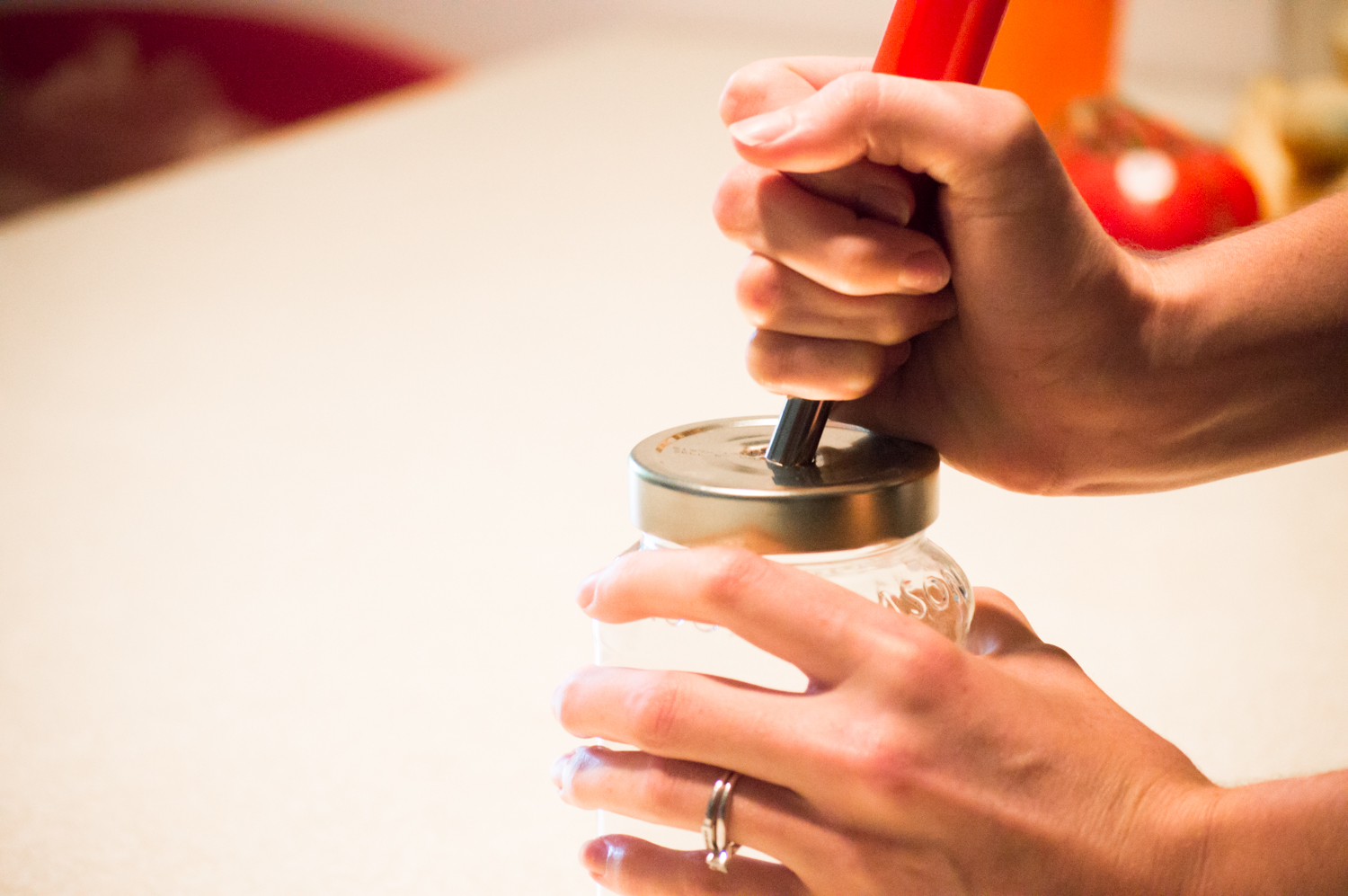 If you'd like, I recommend also spray painting the lid to match your pump!
Make sure that the pump and the lid are completely dry. Finally, carefully use your waterproof glue around the inside edges of the pump, and secure it into the hole on the lid. Let dry according to the glue instructions. Trim the tube at an angle if you need to with scissors so that the bottom just meets the bottom of the jar.
And there you have it! A cute little pump to use for anything you like. Thanks for making this with me! Get more of the omegas you need – and a more personalized, comfortable home. 🙂